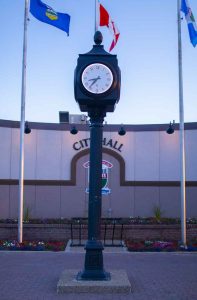 Alberta's Centennial City
Alberta's Centennial City has a history built on agriculture, oil and gas, and pure willpower. Along the way, Brooks & District was home to many influential and interesting figures with fascinating stories worth telling. At the Brooks & District Museum we've collected and preserved those stories, presenting Southern Alberta Cultural Heritage to visitors since we first opened our doors in 1974.
Join us for a journey through time and dive deeper into the rich history of the area. Come out feeling inspired, educated, and eager to visit again.
Looking for a group tour? Contact us and let's chat about how we can accommodate your school, summer camp, nursing home, or other organization.